Binance Exchange: How to Buy Cryptocurrency for Beginners (Ultimate Step-by-Step Guide) Pt 2
Hey guys! I'm Crypto Casey and I'm a
cryptocurrency expert. Today I'm going to show you how to get started in
investing in alternative cryptocurrencies or "altcoins" like EOS,
NEO, and IOTA safely and securely step-by-step. This is the second video in
this video series on how to buy crypto currencies. If you haven't already, please
watch the first video that explains what you need to know and do before investing
in digital assets like cryptocurrency. Watch it now by clicking on this link. It
will teach you how to set up all of the accounts and allow you to buy Bitcoin,
Ethereum, and Litecoin which you will use to buy other types of
coins on the exchange I will walk you through in this video. I'm going to make
this as easy as possible for you guys, but before we get started, I wanted to
share with you three important things you need to know before transforming
some of your wealth into digital assets.
Number one: these types of investments
are not like anything else you may be familiar with.
Unlike banks, credit unions, and traditional stock exchanges, there are
virtually no fail safes in place to protect you if you make a mistake or
don't understand what you're doing. There's no hotline you can call when you
get stuck, there's no corporate headquarters you can reach out to if you
lose your funds, there are no FDIC insured banks behind these investments.
This means at any time you could lose all of your investments from hackers or
user error with no recourse at all.
The second thing you need to know before
going any further is the golden rule of investing: Never invest more than you can
afford to lose. High risk can lead to high reward, and we humans have a natural
tendency to want to overreach, but you need to figure out an amount you're
comfortable with investing and, more importantly, an amount you can truly
afford to invest. Then you need to stick with that amount and be patient in the
process. The third thing you need to know before buying different altcoins on
exchanges is that it's important to set up corresponding wallets that support
the specific cryptocurrency you wish to buy. This is because you never want to
leave your crypto on exchanges. It's dangerous and risky because exchanges
are targets for hackers. Also, sometimes exchanges start imposing rules and
regulations that make it difficult to manage your funds. So make sure you do
your research and due diligence about the wallets for the cryptocurrencies you
want to invest in before purchasing them on an exchange.
There are hundreds of
types of cryptocurrencies out there which means there are hundreds of
different wallets you can set up. In a later video, I will teach you about the
different types of wallets and storage available for some of the major crypto
currencies. In this video I will walk you through setting up an account with an
exchange called Binance. It's an online platform that allows you to buy several
different types of cryptocurrencies using Bitcoin or Ether, which is
Ethereum. There are a lot of different platforms to trade cryptocurrency on and
Binance is one of the best cryptocurrency exchanges for beginners. Binance is a trusted exchange with a good reputation and is one of the few
exchanges accepting new members at this time.
The interface is easy to use and
the website supports many different languages. It has low transaction and
withdrawal fees and it processes transactions quickly. It's extremely
important you watch part 1 of this video series where I walk you through buying
Bitcoin and Ethereum safely and securely before following the steps in this video.
This is because you must purchase Bitcoin or Ether outside of Binance
because Binance does not accept Fiat at this time. I've broken this process down
into five easy steps for you, so let's get started:
Step number one: go to Binance.com.
Double and triple check the URL
to make sure it's HTTPS://www.Binance.com Then bookmark this website. From this point forward, only access Binance
exchange using the bookmark to avoid becoming a victim of a phishing site. You
can also use the referral link in the description below to safely access
Binance, which will bring you directly to the registration page. If you decide to
go directly to the Binance website, click "Register" in the top right hand corner of
the screen.
Next, enter your cryptocurrency email address you created
in part 1 of this video series. Create a long, strong password and enter it
twice in the spaces provided. Record your new buy Binance credentials in the
paper notebook you set up in part 1 of this video series. In the referral ID,
you can type 1 1 0 5 5 1 3 7 which tells Binance you were referred by me, Crypto
Casey. Click the check box agreeing with Binance's Terms of Use and then click
"Register." Drag the slider sideways until you fit the puzzle piece into the
designated area to prove you or not a robot. Next, an e-mail verification will
be sent to your email address. Log in to your email account and click
on the link to verify your email address. Enter your email address and password.
Drag the puzzle piece into place again to prove you're not a robot. Upon logging
in, you'll be prompted to enable 2FA or two-factor authentication. You will
use your Google authentication app we installed together in part 1 of this
video series to complete this step.
Select "Google authentication" and step 1
prompts you to download and install the Google authentication app, which we
already covered in part 1 of this video series. So click "Next Step."
Then click the + icon on your Google authentication app and choose "Scan
Barcode." Hold your mobile device up to your computer screen with the camera
facing the QR code to scan it. Then click "Next Step." On step 3 you will be assigned
a key. Write down your key in your paper
notebook for safekeeping. You will need this key to recover your Google
authentication in the event that you lose your mobile phone. Click "Next Step."
Enter the key you just wrote down in your notebook in the space provided
then type in your password. Next, type in the code generated on your Google
authentication app for your Binance account before the code changes and
click "Enable Google Authentication." Great! Now you're Binance account is secure and
ready to go.
If you followed all the steps so far in this video and all the
steps in part 1 of this video series, then you should have accounts with both
Coinbase and Binance. Between these two accounts, you'll be able to exchange your
Bitcoin and Ether for all of the major currencies and minor altcoins. Step
number two: to buy other types of crypto currencies on Binance you need to use
Bitcoin or Ether. This is why we set up a Coinbase account in part 1 of this
video series, which allows you to exchange fiat, like US dollars, for
Bitcoin or Ether.
If you don't have a Coinbase account yet, you can use the
link listed in this description below to receive $10 worth of free
Bitcoin when you invest $100 or more. Then watch part 1 of this video series
to make sure you set it up safely and securely. Once you have a Coinbase
account, go to HTTPS://coinbase.com and check
the URL to make sure you are accessing the real site. Click "Sign In" in the top
right hand corner of the screen and enter your email address and password.
Then click "Sign In." Enter the 2-step verification code generated by your
authentication app on your phone and click "Verify." If you've never logged into
Coinbase from the device you are using, you'll receive an email with a
confirmation link to finish logging in. Once you're logged in, you'll be brought
to your dashboard. On the top menu bar, click "BuySell." You will be brought to a
screen that allows you to buy Bitcoin, Bitcoin Cash, Ether, and Litecoin. Make
sure you buy Bitcoin or Ether so you will be able to exchange them for other
cryptocurrencies on Binance.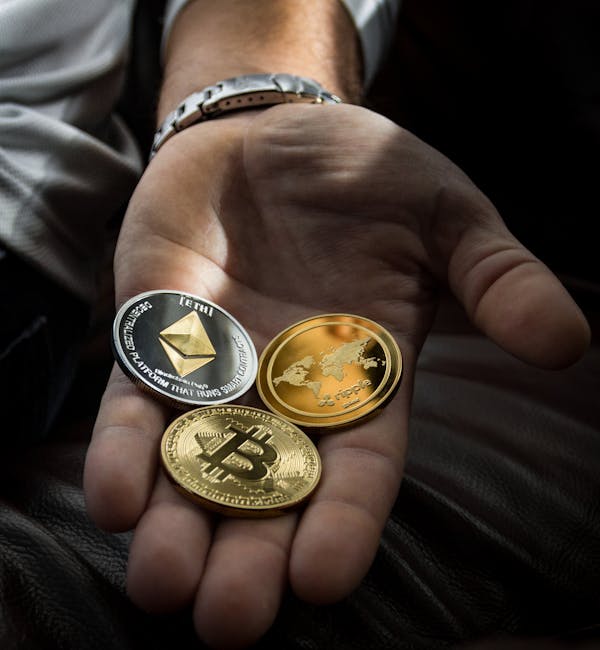 In this video, we will buy Bitcoin. Select "Bitcoin"
from the menu, then select your payment method. Next, type in the amount of
bitcoin you wish to buy and click "Buy Bitcoin Instantly," then click "Confirm Buy."
Great! Now you have some Bitcoin to work with. Step number three: on the top menu
of Coinbase, select "Accounts." Select your BTC wallet and click on the "Send" button.
You will be asked to enter a BTC address which you will need to get from your new
Binance account. Log back into your Binance account and in the top menu, hover
over the "Funds" button, then click "Deposits." In the
dropdown menu, type "BTC" and click on "Bitcoin." You will see your BTC deposit
address.
Keep in mind if you decide to use Ether instead of Bitcoin, you must
type in "ETH" into the drop down to retrieve your Ether wallet address. Click
on "Copy Address" to ensure you grab the complete and accurate copy of the
address, then go back to your Coinbase account. Paste the address into the
recipient field. Make sure the amount of Bitcoin you wish to send to Binance is
accurate, and then click "Continue." Look over the next screen to confirm the
details are accurate and click "Confirm." Awesome! now your Bitcoin is on its way
to Binance. You can click "View Details" and then "View Transaction" to monitor its
progress. If you chose to use Ether instead of Bitcoin, make sure you follow
all the same steps, except send your Ether from Coinbase
to your Binance Ether wallet.
Do not send Ether to a Bitcoin address or you will
lose your Ether, and do not send Bitcoin to an Ether wallet or you will you lose
your Bitcoin. This should take a few minutes unless the exchange is
experiencing heavy use. Go to the top menu of Binance and hover over "Funds,"
then click "Deposits." Here you will see the confirmed transaction. Once it's
complete, you can view the balances of your accounts on Binance by hovering
over "Funds," and then clicking on "Balances." In the row for Bitcoin, you will see your
available balance. Step number four, on the Binance website hover over the
"Exchange" button and click "Basic." The next screen will seem overwhelming with all
the boxes full of data, however, you only need to focus on two boxes.
In the top
right box, make sure you select the BTC button if you're using Bitcoin. This will
show you the menu where you can exchange Bitcoin for other types of
cryptocurrencies. In the search field, type in the name of the cryptocurrency
you wish to buy. For example, in this video, if I type in "NEO," I can view the
buying options for NEO in the bottom center box. You'll see
various buying options. You can also see your Bitcoin balance here. This is the
"Limit" option which allows you to choose a price you would like a buy order to
execute.
This means if the price of the coin drops to the limit you set, a buy
order will automatically execute for you. However, the transaction will only happen
if the price ever reaches the limit you set. Using these percentage buttons, you
can choose what percentage of your Bitcoin balance you wish to exchange for
NEO, or whatever crypto you are looking to buy. You can choose the "Market" option
to buy the crypto instantly at whatever price it is at that moment. There's also
a "Stop Limit" option, which is an order to buy or sell a coin once the price
reaches a specified price. Let's search for another popular one called "Iota" by
typing it into the search bar in the top right box. Again, in the bottom center box,
you will see the same types of buying options for Iota.
So let's buy an altcoin now.
In this video, we are going to buy iota at the
market price. Click "Market" and choose the amount of Bitcoin you wish to exchange.
In this video, I'm going to exchange 100% of the Bitcoin for Iota. Next, click the
"Buy" button. Great! Now you've got some altcoins… …almost. Step number five:
hover over the "Funds" button and click on "Balances." You can sort by the total
balance column to find the cryptocurrency you bought easily. Now
it's time to withdraw it from the exchange to your wallet for safekeeping.
Remember, do not ever store cryptocurrencies on exchanges. Once
you've purchased your crypto, transfer it to a wallet that supports that specific
cryptocurrency. In this video, I'm going to withdraw Iota
from the exchange to my Iota wallet. On the "Balances" page click the "Withdraw"
button next to the crypto you bought. You will see a field for an address and a
field to choose the withdrawal amount. A quick note about wallets. You must do
your research about wallets ahead of time to make sure you're
getting one from a trusted source and one that supports your cryptocurrency.
If
you transfer Iota to a Bitcoin address, you will lose your Iota; and if you
transferred NEO to an Iota wallet, you will lose your NEO. Make sure you have a
proven and tested wallet before transferring large amounts to it. From
the drop down menu, click "Use New Address." Give the wallet a label name, like
"Casey's Iota Wallet," or whatever name would help you keep track of which wallet you
are using and then paste the wallet address into the space provided. Choose
the amount you wish to transfer. I highly recommend transferring a small amount
first to make sure the transaction goes through.
Once the small amount is
safely transferred to your wallet, then transfer the balance to get everything
off of the exchange. In this video, I'm going to withdraw 100% of the Iota to my
Iota wallet. Next, click "Submit." You will be prompted to enter a code generated by
your Google Authenticator app on your cell phone to approve the withdrawal.
Enter the code and click "Submit." Next, a confirmation email will be sent
to you to confirm the withdrawal once more.
Log in to your email account, open
the email from Binance, and click"Confirm Withdrawal." You will be brought to a
screen that says your withdrawal was successfully confirmed. You can click on
the deposit and withdrawal history link to track the transaction's process. The
amount of time it takes the transaction to complete will depend on the amount of
the withdrawal, the type of cryptocurrency you withdrew, and how busy
the Binance network is at that time. Once the transaction is complete, the funds
should be safely in your wallet. Congratulations! Now you can safely and
securely invest in alternative cryptocurrencies.
Thank you for watching my video. I hope you found this video helpful and easy to
follow. In the comments below, let me know which cryptocurrencies you would like me
to show you how to set up wallets for in future videos. Be safe out there..